The Context
One organization needed to make leaders and managers feel – not just rationally understand – the impact of harassment, bullying, and discrimination within their organization. They collected personal stories of colleagues' experiences and displayed them on the wall (anonymously, but stated in the first person form). Colleagues and leaders were able to read firsthand about the pain of fellow employees who felt disrespected and discriminated against.
Where in the policy cycle can this approach be used?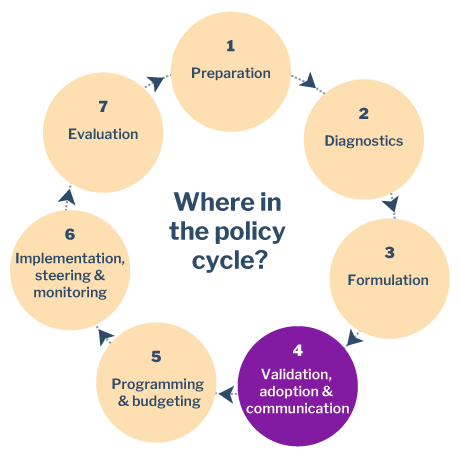 Potential for change
Statistics on harassment, bullying, mobbing and discrimination may not be sufficient to trigger a response within an organization. By making these incidents personal, and communicating their emotional impact, they had more impact than statistics. Leaders were shocked by how these issues played out in their own organization. As a result, immediate action was taken to improve formal procedures to deal with these situations.
Sources
Nielsen, T.C. and Kepinski, L. (2015). Complimentary overview: Inclusion Nudges Guidebook: Practical Techniques for changing Behaviour, Culture & Systems to mitigate unconscious Bias and create inclusive Organisations

, January 2016.
Save