The Context
A workshop was held to gain support from senior leaders for a sponsorship program to get more women into leadership positions. It began by showing senior leaders photos of all the organization's eligible employees (more than 130 people), with men and women randomly mixed. When asked how many of these people they knew, the senior executives called out many names. Next, the workshop organisers faded out the male photos, leaving only the few women. Asked again how many they knew, it turned out senior leadership knew only a small number of the female candidates.
Where in the policy cycle can this approach be used?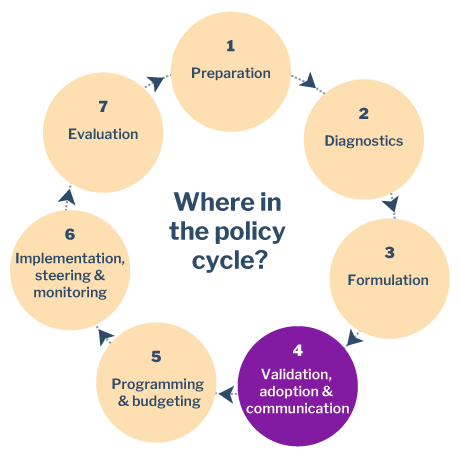 Potential for change
The exercise effectively revealed unconscious bias and reduced resistance to the women's sponsorship program. The raised awareness resulted in greater discussion and visibility of senior female talents, and a successful sponsorship program.
Source
Nielsen, T.C. and Kepinski, L. (2015). Complimentary overview: Inclusion Nudges Guidebook: Practical Techniques for changing Behaviour, Culture & Systems to mitigate unconscious Bias and create inclusive Organisations

, January 2016.
Save